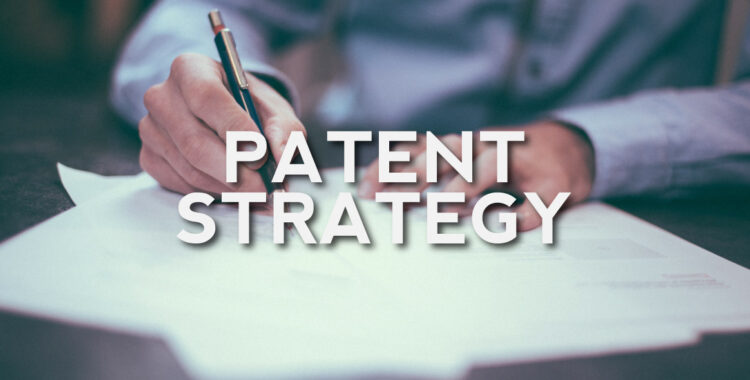 Creating a Patent Strategy for Small Business
The birth and growth of a company often begin with thorough research and product development. Substantial marketing investment will eventually need to be made, and product releases will have to be planned. This makes most entrepreneurs eager to focus on the research and development component of the company's growth while neglecting their intellectual property protection.
However, taking a new product to market will only lead to long term growth results for your company if you can maintain the rights to the conception work behind the creation of said products. Otherwise, you may soon find that competition, often from tech giants with versatile portfolios looking to expand their market domination further, can crush your emerging business and eliminate you from the industry altogether.
To avoid your company succumbing to such a fate, you will want to patent your intellectual property early. Here is everything you should know.
Commonly Made Patent Mistakes Or Misfiling
Before you consider the things you must do to file a successful patent on your intellectual property, you'll need to consider common mistakes to watch out for: 
Creating general disclosure documents that inform the public of the general concept of your invention before it is protected

Filing patent applications at inappropriate times 

Not reviewing filed patent applications to extract additional value based on improvements to the technology or market demand changes 
The mistakes listed above can often force tech companies into basing their patent filing process on "reacting" to the pressure of deadlines, as opposed to a strategic plan.
Creating A Patent Strategy Beneficial To Your Business Strategy
The more organized, intentional, and thorough your approach to the patent process, the stronger your portfolio will be, and the more likely your patent is to be approved. Intentional planning can also help you minimize your IP budget and create achievable milestones that will feature your current and future patents.
First, you will want to consider the roadmap you have created to organize your Research and Development efforts. You will then want to tie them into your patent strategy by establishing how your intellectual property could tackle current and future market opportunities.
You could then begin mapping your patent strategy by following a few systematic steps: 
Have a consistent approach to preparing new patent applications. They must thoroughly cover the company's current creations and the products they are developing. The less detail is spared, the more thorough your IP(intellectual property) protection. 

Mine through your existing patent applications. You may find that you have new claims to file based on new features you have developed, from which you may derive additional value. 

Research your competitors' products to establish whether a current patent claim applies to their products or components. 

Creating structured and detailed claim charts outlining how each of your patent claims covers your products' specific components or intellectual property. 
Intellectual Property Playbook
An Entrepreneur's Guide To Patents, Trademarks, and Copyrights
GET THE PLAYBOOK
Important Milestones To Set Up
1 – Establishing your company's offerings
This milestone should be reached when you've just founded the company. You will want to ascertain the short term implementation specifics you will need to develop and the long-term innovations you wish for your company to participate. You also want to define your exit strategy in terms of receiving further investor funding or being acquired, for example, by a top tech company (which, according to techrepublic.com, should be among your top end-goals).
2 – Testing prototypes
Your prototype testing should clarify two things: 
The innovations the prototype offers 

The working features and the ones that still require adjustments to function properly
When subcontracting an outside company to manufacture the prototype, you will typically want your patent application filed before completion to prevent inventorship concerns as to who invented the final product.  Some of these concerns can be overcome with a well-written agreement stating that any innovations or alterations by the outsourced prototyping company will belong to your company.
3 – Attracting Venture Capital
Discussions with prospective investors will likely revolve around the strength of your IP protection strategy. You will need to be able to clearly communicate the innovations driving your company's investment, as well as the markets you wish to penetrate. You will need legal counsel to assist you in attesting to the validity of your patent or viability of your patent application.
4 – Launching Your Product
When launching your product, you will need to establish your creation's unique features and how they differentiate it from competitors' products. You will also need to focus on your product features with the most market value (fulfilling market needs or desires). You will generally want to ensure these benefits are protected with a patent application before you publicly disclose your product or begin to sell it.
A Concluding Note
Mapping out a successful patent strategy requires protecting your product before its development is complete. It will involve prioritizing product components and features from which you may derive the most value by consistently doing your homework to update your claims and ensure competitors aren't stealing or copying your intellectual property. This requires legal counsel; therefore, the earlier you hire your patent lawyer, the smoother the process will go.