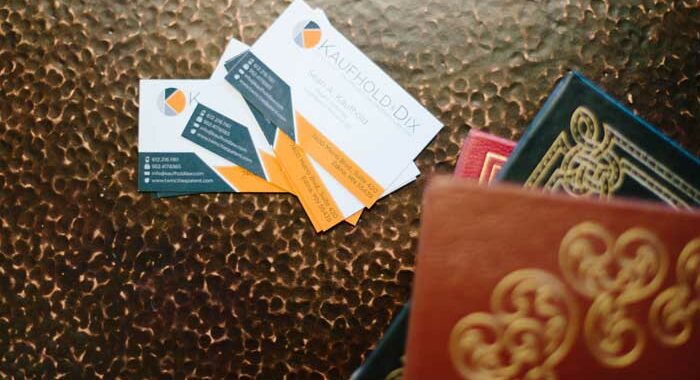 Trademark Law
A trademark is a symbol, name, design or even a single word that is used to identify the source of a product or service. Trademarks and service marks make it easy to identify a product or service and should be guarded and protected as the assets they truly are. Moreover, you want to make sure you can legally use your name before you spend time and money marketing a brand that might need to be altered later due to an infringement allegation.
At Kaufhold & Dix Patent Law, our dedicated team of experienced trademark lawyers is here to help you understand the trademark process. With offices in Edina, Minnesota, and Sioux Falls, South Dakota, our firm offers over 20 years of experience and can assist you in obtaining a trademark at an affordable flat fee rate. We work with individuals and businesses alike, guiding them through the trademark process to ensure their mark is protected.
The Trademark Filing And Application Process
There are several rules and regulations that must be adhered to when applying for a trademark. Here are several things to know about obtaining a trademark:
To be eligible for a trademark, a mark must satisfy two requirements: (1) it must be used for commerce; and (2) it must be distinctive.
A mark cannot be the same as or confusingly similar in appearance, sound or meaning to another mark for the same or similar product or service.
A mark which is descriptive of the product, is identified with a geographic location or is a person's name may be limited in protective scope and registration availability.
The first to use a mark in a particular geographic area has the exclusive right to the mark as against anyone who subsequently attempts to use the mark within that geographic area. However, registering a mark with the United States Patent and Trademark Office extends the right to the mark throughout the entire United States regardless of usage in all areas.
When filing a trademark registration application, you will either file an intent to use application if the mark is not yet being used or an actual use application if the mark is currently in use. If you file an intent to use mark, you must use the mark within a specified time frame and will have to file a statement of use when you actually do use the mark.
A comprehensive state, federal, and common law trademark search should be completed when you apply for a trademark.
Get Your Trademark Registered Today
At Kaufhold & Dix Patent Law, we offer free initial consultations and flat rate fees. Let us help you protect your intellectual property by trademarking your word, phrase, symbol or design mark today. We are experienced in all trademark search requirements, licenses and regulations — making your trademark application process quick and easy.
If you are in need of a trademark attorney for any reason, please do not hesitate to contact Kaufhold & Dix Patent Law for more information. You can send us an email here or call 605-334-1571 for Sioux Falls or 612-216-1161 for the Twin Cities.