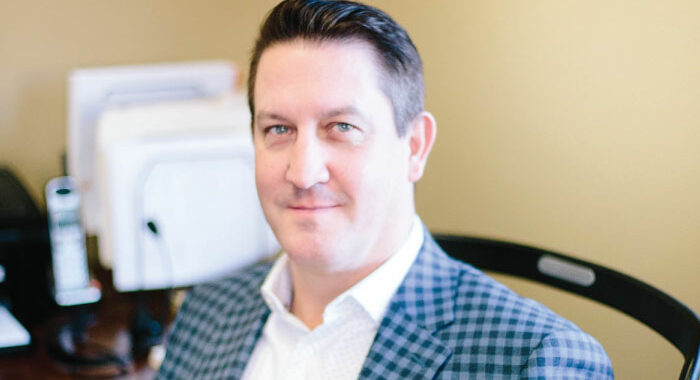 Sean Kaufhold
Intellectual Property Attorney
Contacts
612-216-1161 or 605-334-1571
Biography
Founding partner of Kaufhold & Dix Patent Law which is a boutique firm specializing in Intellectual Property. More particularly, Mr. Kaufhold is a patent attorney serving clients who require assistance with patent searches and opinions, patent application preparation and prosecution, trademark application and prosecution, patent litigation advisement, infringement opinions and clearance studies. Due to his previous work, Mr. Kaufhold also serves as an advisor for small to large companies as they evaluate current and future intellectual property strategies. By assisting in this capacity, Mr. Kaufhold ensures that companies are properly focused and only spend money where it will offer the greatest opportunity for returns.
Experience
Taylormade-adidas Golf: 2001-2003
Mr. Kaufhold served as in house counsel for Taylormade with a plurality of duties including patent searching, patent application writing, patent prosecution, contract writing and negotiation and licensing. While being called upon for writing player contracts and input on many items including golf clubs and soft good such as golf bags, umbrellas and the like, Mr. Kaufhold's primary responsibility centered on golf balls being developed by Taylormade. As such, he not only continuously kept abreast of the latest golf ball technology being utilized by other companies but also met with the golf ball staff on a regular basis to provide the staff with an understanding of what the competition was doing. In doing so, Mr. Kaufhold became familiar with recognizing the overall picture of how Intellectual Property fits within the framework of a company's goals.
Private Practice 1997-2001
Mr. Kaufhold worked for both an IP firm as well as a traditional law firm during which time he wrote patent applications and handled other IP matters and further worked on criminal and personal injury type cases.
Mr. Kaufhold also continuously attends continuing education classes centered on patent law, trademark law, IP licensing and the like to ensure that he serves his clients with the highest degree of competence.
Education
William Mitchell College of Law, St. Paul, Minnesota – J.D. – 1997
University of Minnesota, Duluth – B.A. – 1995 – Major: Chemistry
University of Minnesota, Duluth – B.A. – 1993 – Major: History
Professional Associations
Minnesota State Bar, 1997
South Dakota State Bar, 2010
American Intellectual Property Law Association (AIPLA), Member
National Association of Patent Practitioners (NAPP), Member