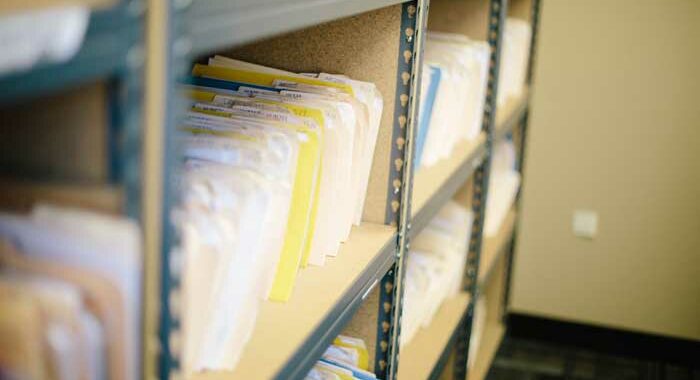 Copyright Law
Copyright offers protection of original works of art — creative expressions that are fixed in a tangible medium of expression. Copyrights can be obtained for many types of works, including a computer software program, book manuscript, painting, a recorded or written piece of music, a photograph, or a movie. It is strongly recommended that published works of intellectual property be formally copyrighted, as it is the registered copyright itself that provides the best remedies against infringers. Registration provides you with statutory damages and you do not need to prove actual harm — just that the infringing activity took place.
At Kaufhold & Dix Patent Law, we have over 20 years of experience in the copyright field. With offices in Edina, Minnesota, and Sioux Falls, South Dakota, our lawyers offer complete service flat fees — with no surprise costs or hidden expenses — that make it very affordable for small businesses and individuals to copyright their intellectual property.
The Copyright Filing And Application Process
Choosing the right copyright application and ensuring the correct governmental requirements are satisfied is crucial when filing for copyright registration. Here are a few things to know about obtaining a copyright:
When registering a copyright, you must first obtain the proper application form for your specific type of submission. The applications are categorized by the nature of the artistic work.
Once the proper application is chosen, the completed application must be filed with the U.S. Copyright Office. Precise guidelines must be followed regarding the correct materials and information required for the copyright registration and a standard fee must be paid.
A copyright deposit must be made. This part of the registration process requires that a copy of the original work/materials be submitted to verify that the material is copyright eligible.
Get Your Work Copyrighted Today
Need assistance? Our attorneys are here to offer you the extensive copyright experience you are looking for to assist you with the registration process. We urge you to promptly file for copyright registration so your work is properly protected before there is an opportunity for copying or infringement. Please be aware that if your work is infringed on before your effective copyright registration date, you will need to prove, and can only sue for, actual damages — a difficult process that usually does not warrant the cost of the infringement lawsuit itself.
If you are ready to protect your intellectual work with a U.S. copyright, reach out to one of our team members at Kaufhold & Dix Patent Law for a free initial consultation. Contact us online or call 605-334-1571 for our Sioux Falls office or 612-216-1161 for our Twin Cities office to get started with the copyright application process today.