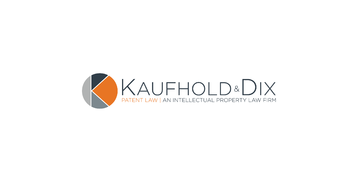 Getting your invention ready for market
On behalf of Kaufhold & Dix Patent Law posted in Patent Law on Wednesday, September 13, 2017.
You've come up with a wonderful new invention that you are thrilled about. You now want to put it out on the market to try reap some financial benefits from your efforts and to get your new invention out into the world.
Now, an important thing to be mindful of when in such a situation is the importance of properly preparing an invention for market. Failing to properly prepare could pose significant roadblocks to an invention's entry into the market going the way an inventor hoped and having the effects they hoped.
One preparation it can be important to make is to ensure one's new invention is properly protected. Among the things an inventor might fear as they are preparing their invention for market and putting it out into the market is that competitors will copy the invention and crowd them out of the market. Patenting an invention is one of the things that could provide an inventor with some protection from this threat. Skilled patent attorneys can advise inventors on what legal preparations and steps they can take to try to further their intellectual property protection goals for their inventions.
Another type of preparation that can play a big role as a person is trying to get a invention ready for market is prototyping. Prototyping their invention can serve many important functions for an inventor, including helping them with:
Gauging whether their invention actually works the way they expected it to.
Tailoring their invention to the needs and wants of consumers.
Building their case to potential investors as to why they should back the invention.
Learning more about what needs they have related to getting the product ready for market.
How much prototyping can help with these things can depend on what sorts of things an inventor does as they are developing prototypes of their invention and how careful and vigilant they are during this process. So, when an inventor decides to undergo the prototyping process, how much thought, focus and energy an inventor puts toward this process could matter a lot.
Source: Inventors Digest, "The Keys of Prototyping," Tommy Kirk, Sept. 12, 2017